CLO 3D Fashion Design Software
Now it's time to take a close look at a small but competitive business making a difference for the Korean economy. This is the second episode in our series on the companies that stood out in the 2015 Korea Electronics Show. This week's spotlight is on Clo Virtual Fashion, a developer of an amazing 3D virtual fitting solution. Here's its team leader, Mr. Kim Kwang-il김광일, to tell us more about the innovative product.
It's called the "C-Mirror," a virtual garment try-on system. We had a lot of students and IT people visit our booth. They were amazed by our technology that allowed the 3D clothes in the C-Mirror move in sync with their own movements. The C-Mirror requires the motion capture technology to capture people's movements and the avatar sizing technology that uses a kinecting sensor to scan a person's body measurements, like height, shoulder width, waist, et cetera. All these technologies work together to actualize our virtual fitting technology.
The C-Mirror was so popular that Samsung Electronics Vice President Kwon Oh-hyun himself visited the booth to try out the virtual fitting mirror. Its embedded sensor measures a person's body size and motions, and the simulation program inside the mirror contains a wide range of apparels information. It is activated when a person stands in front of the mirror and clicks on an icon. Clo Virtual Fashion has actualized Korea's first 3D virtual fitting solution and opened a new world by combining IT and fashion.
The company was established in 2009 and the C-Mirror technology was developed by our co-CEO Oh Seung-woo오승우, who had studied garment simulation at the Korea Advanced Institute of Science and Technology. Bu Jeong-hyeok부정혁, the other CEO, used to run a venture firm. These two men launched the company in 2009. In fact, many of our employees in the product development team majored in engineering, computer science, and other IT fields as well as in fashion design.


Clo Virtual Fashion CEO Oh Seung-woo first envisioned a business that combined fashion and IT while he was doing his doctorate program at KAIST in 2007. At the time, he succeeded in developing a software that applied virtually designed clothing patterns to actual production. He was later joined by Bu Jeong-hyeok, then a successful venture businessman and graduate of Hongik University's prestigious Industrial Design Department. Thus Clo Virtual Fashion was established in 2009 to roll out 3D fashion software.
Marvelous Designer, one of Clo Virtual Fashion's brands, creates clothes for game and film characters. Remember how Shrek wore the same clothes all the time? But in Frozen, the characters wore a number of beautiful dresses. Computer graphics technology enabled those dresses to move naturally with the characters' motions. But the fashion aspect of filmmaking requires making samples and 3D patterns in the planning stage. That's what our CLO3D solution does. Immediate and simple alterations in 3D sample are possible with the CLO3D solution, whereas in real life, sample outfits have to be made again. Our software dramatically cuts down on such extra work.
Clo Virtual Fashion has developed two signature solutions – Marvelous Designer and CLO3D. In Marvelous Designer, a CG designer creates real-looking character outfits quickly, while also making real-time modifications and 3D cutting. Meanwhile, CLO3D is a virtual clothing production framework. The Marvelous Designer solution, capable of faithfully recreating the textures and colors of actual fabric with a few touches, is used in making outfits for game and animation characters, and the CLO3D solution for apparel production companies. A CLO3D user can finish a piece of garment on the computer screen with a software programmed with the textures and properties of various fabric types. A pattern can be entered into the computer to produce a virtual pattern exactly like the real thing, in under an hour. The user can plan, design, and make samples effortlessly to substantially save garment production time and cost. It's not surprising that Clo Virtual Fashion, with all these innovative technologies, is working with leading companies around the world.
I'm sure you've heard of computer game makers Blizzard and Ubisoft. There's also Weta Digital, the creators of Avatar and Lord of the Rings characters, and ILM, famed for the Star Wars series. These well-known names are the clients of our Marvelous Designer solution. Meanwhile, Diesel, Nike, and IKEA use our CLO3D solution. Clo Virtual Fashion has the world's fastest simulation engine. There are garments with many layers and pleats. Making those garments in 3D requires a lot of calculation. We need to figure out how each pleat would be placed and how it would move when the wearer's posture is changed. In most cases, a slight change in such details calls for a long time and lots of calculation, but our software instantly applies such changes to the virtual images.
Those who have used Clo Virtual Fashion's solutions posted their reviews and garment productions on YouTube to bring in more clients for the company. Currently, Clo Virtual Fashion works with world-leading film production and fashion companies. Compared to other solutions, Marvelous Designer and CLO3D are faster and more reliable, turning imagination into reality. In fact, the company's ultimate goal is to build a distribution platform for virtual garment contents. When a designer posts his or her garment designs on this distribution platform, anyone can purchase the design and make real garments with the patterns. This way, Clo Virtual Fashion can oversee the entire garment production process, from pattern design and modification to distribution and actual garment-making. This amazing small startup is pioneering a new blue ocean for the IT and fashion industries.

Clo Virtual Fashion, first developer of 3D virtual fitting solutions in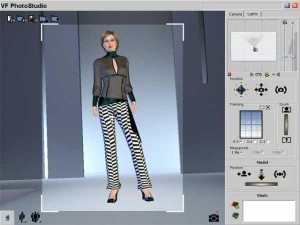 Virtuality. Fashion: Fashion Designing Apps 3D As A Service (3DaaS)
Best Fashion Design and Production Software 2018 Reviews of the
TUKA 3D 3D Fashion Design and Development Software - Tukatech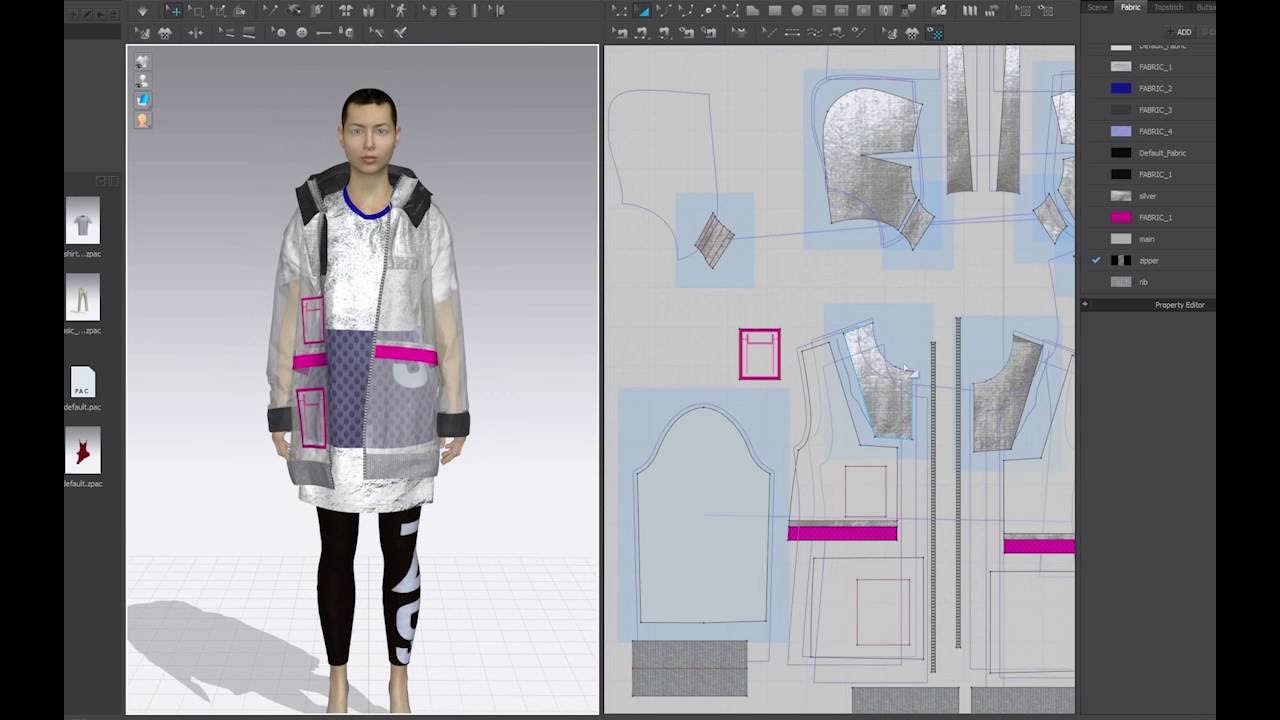 Top 9 of the best CAD fashion design software - Sculpteo
Optitex Fashion Design Software, 3D Virtual Prototyping