Breaking into the fashion industry is extremely difficult, especially if you're young and inexperienced. It can take years to develop a portfolio and save up enough money to start your own line, and even longer before anyone notices it. There's no age limit for becoming a successful fashion designer, but you do need to possess technical skills, design knowledge and be able to showcase an individual style, like these 10 famous young fashion designers have.
Mary-Kate and Ashley Olsen: Mary-Kate and Ashley Olsen may be known for their role as Michelle Tanner on the TV series Full House, but these young 24-year-olds have made an even bigger splash as successful fashion designers. The twins began their fashion careers when they launched their namesake clothing line for girls ages 4-14 that is sold exclusively at Wal-Mart stores across America. In 2007, the Olsens launched their contemporary collection, called Elizabeth and James, which features vintage-inspired garments and accessories you'd see in their expanding wardrobe. Then, they created The Row, a critically-acclaimed high-end clothing line that launched in 2010. Their newest venture is the stylish and budget-friendly clothing line called Olsenboye that's available at JCPenney.
Zac Posen: Zac Posen has had a wildly successful career as a young fashion designer. The 30-year-old designer has dressed everyone from Natalie Portman, Kate Winslet and Gwyneth Paltrow to Jennifer Lopez. His beautiful, feminine garments and streamlined aesthetics have earned him numerous awards and praise in the fashion industry. Posen received formal fashion design education at Parsons The New School for Design, and graduated from the womenswear degree program at the University of the Arts London. After college, Posen showcased his collection in GenArt's Fresh Faces in Fashion New York show, which helped launch his career and namesake label at 21 years old.
Cecilia Cassini: Cecilia Cassini is living out her dream of becoming a fashion designer at the tender age of 10. This little fashionista holds the title of the youngest fashion designer in the country. Cassini specializes in designing clothes for young girls that are colorful, chic and have a touch of couture. Her one-of-a-kind dresses, skirts and tops are sold at Fred Segal and on her personal web site. Cassini's namesake label has garnered national attention from fashion designers, celebrities and the media for her impressive designs and inspiring story of success. Since she was four, Cassini has been cutting and putting together clothes, and learned how to sew by practicing on her very own sewing machine.
Kira Plastinina: Kira Plastinina is a Russian fashion designer, whose high-end line called Kira Plastinina Lublu has had international success. Her clothing line is known for its edgy styles and girly flare that features lots of pinks, prints and metallics. Plastinina's love for fashion began in childhood, when she started drawing beautiful gowns and designing clothes for her dolls. Kira's father, Sergei Plastinin, made her designer dreams come true when he funded her very own fashion line at 14 years old, making her the world's youngest fashion designer at that time. Her first store was opened in Moscow, and now she has more than 120 stores worldwide.
Christian Siriano: Christian Siriano is a young fashion designer whose talent was first showcased on the small screen as a contestant and winner of the fourth season of Project Runway. Winning the televised competition enabled Siriano to start his own label. His clothing line, Christian V. Siriano, debuted at New York Fashion Week in 2009 and his fall 2009 collection was picked up by Saks Fifth Avenue, Neiman Marcus and other specialty stores. Since then, Siriano has collaborated with several labels, including Payless, Victoria's Secret, Puma and LG Group to create a fashion phone.
Marios Schwab: Marios Schwab is a London-based fashion designer who's known for his strong attention to detail and clever interpretations of natural forms. The young and exciting designer garnered a great deal of attention for his spring/summer 2008 runway collection that featured garments that looked inside out. Schwab's craftsmanship is truly unique and constantly evolving as he finds new ways to accentuate the female figure. Schwab studied fashion at the Esmod fashion school in Berlin and completed his MA in womenswear fashion at Central Saint Martins. He launched his own label in 2005 and received critical acclaim for the debuted collection.
Ainsley Hansen: Ainsley Hansen is a famous newcomer within the fashion industry. Following her graduation from the Sydney Institute of Technology, Hansen got a job as a stylist for Australia's Next Top Model. This young Australian designer launched her collection, called Generic Sameness, at the 2009 Mercedes-Benz Fashion Week to glowing reviews. Hansen's line includes traditional pieces with futuristic flare, which she says is inspired by "the progression of globalization." Her ability to combine international trends with hybrid clothing makes her line truly one of a kind.
Roksanda Ilincic: Roksanda Ilincic may be considered a newcomer in the fashion industry, but her collection is well-known among Londoners and her high-profile clients, such as Kate Hudson, Margherita Missoni and Rosamund Pike. Ilincic is known for her avant-garde designs that are both sensible and glamorous. Ilincic graduated from Central Saint Martins and launched her namesake label in London in 2005. Since then, she's branched out and tried on different looks, but has always stayed true to her hand-sewn trademark.
Phillip Lim: Phillip Lim is a young fashion designer whose line, 3.1 Phillip Lim, has become an instant success. Lim is known for adding a contemporary twist to everyday classics. His chic and individual styles are created for both men and women. Lim found his way into the fashion industry after quitting a job at Barneys in Beverly Hills and landing an internship with Katayone Adeli. Lim eventually launched his own collection with business partner, Wen Zhou, at the age of 31. In 2005, 3.1 Phillip Lim was debuted at New York Fashion Week and received critical acclaim. Since then, Lim has received numerous awards and years of commercial success.
Geren Lockhart: Geren Lockhart is the mastermind behind her fashion line Geren Ford. Lockhart started her brand in 2002 after traveling the world and seeking influence from the art, music and architecture she witnessed. She is known for creating unique, but functional clothing that's colorful and chic. Lockhart unexpectedly entered the fashion industry after she designed a pair of pants and discovered her passion for fashion. She left her advertising job to study design at Parsons. Her strong attention to detail and practicality for the modern woman has made Lockhart a favorite among critics and customers.
10 Most Famous Fashion Designers Of All Time
Famous Gangsters and the 1920s - 1920s Fashion Music
26 Famous Men You Forgot Were on Sex and the City
Cached
1900s in Western fashion - Wikipedia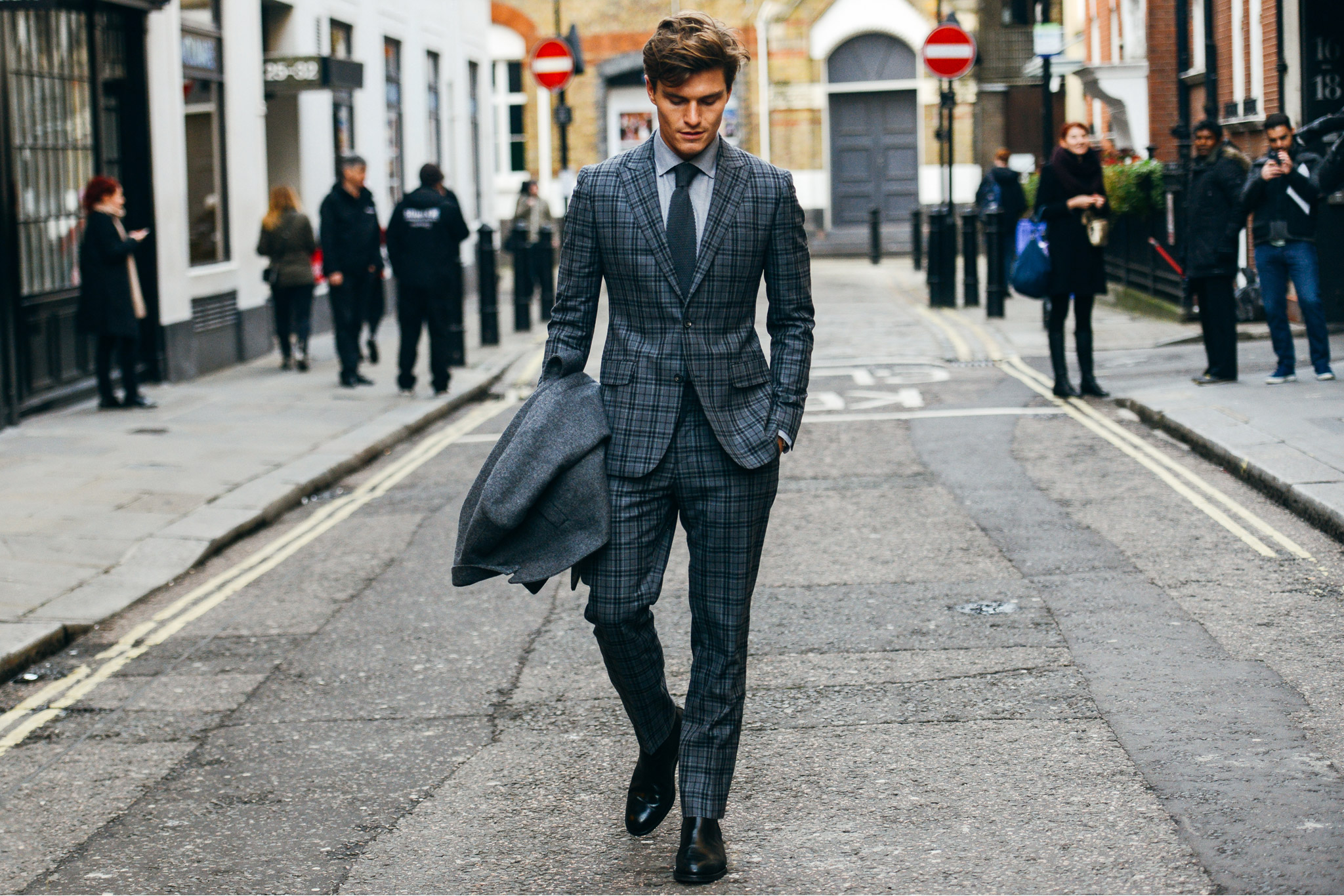 50 paginas para editar fotos y aadir efectos Cofre