Daytime Emmy Awards 2018 Red Carpet Fashion: See All the
MAIN
Pop Culture
Emmy Awards 2018
The 2018 Primetime Emmy Award season kicks off with a complete list of nominations, which will be announced on July 12, 2018.
Watch for the big winners to be announced when the landmark 70th annual Emmy Awards ceremony is televised on Monday, September 17, 2018 on NBC beginning at 8PM ET airing live from the Microsoft Theater at LA Live in downtown Los Angeles.
Hosting this year is none other than SNL's Weekend Update team of Colin Jost and Michael Che promising lots of laughs and pointed political commentary come September!
Meanwhile, keep it here for more updates including a complete list of nominees, presenters, special guests and the ultimate winners at the 2018 Primetime Emmys.

2017 Emmy Awards rewind
"Westworld" and "Saturday Night Live" led the the 2017 Emmy nominations with 22 nods each.
Other notable nominees included "The Handmaid's Tale", Hulu's drama series based on Margaret Atwood's 1985 novel, which received 13 nominations.
Hosting the night's festivities was late night talk show host, Stephen Colbert.
Presenters at the 2017 Emmy Awards included live appearances by Alec Baldwin, Opra Winfrey, Reese Witherspoon, Jason Bateman, Jim Parsons, Jessica Biel, Edie Falco, Anna Faris, Allison Janney, Rashida Jones, Nicole Kidman, Debra Messing, Lea Michele, Shemar Moore, Kumail Nanjiani, Tracee Ellis Ross, Riz Ahmed and Adam Scott.
Just up ahead, check out Emmy fun facts, related resources, and a list of major 2017 Emmy nominees and winners.

DID YOU KNOW? Emmy Awards Fun Facts
• Julia Louis-Dreyfus and Michael Richards were the only actors to win an Emmy for "Seinfeld". Although often nominated, Jerry Seinfeld never won.
• Kelsey Grammer is the only actor to be nominated for an Emmy for the same character on three different shows. He played Dr. Frasier Crane on "Wings", "Cheers", and "Frasier". His three wins were all for his starring role in "Frasier".
• In 2015, Viola Davis in "How to Get Away with Murder" became the first African-American women to win an Emmy Award for best actress in a drama.
• The oldest-ever Emmy nominee is beloved comedy actress Betty White who was nominated in 2012 at 90-years-old. She also took home the Emmy in 2010 at age 88, which also makes her the oldest winner.
• The award for most Emmy-nominated show in television history goes to "Saturday Night Live" with more than 200 nominations.

The Emmys Around the Web
On the Web, check out more information on the the annual Primetime Emmy Awards - including news, video clips, pictures, a bit of television history, and lots more interesting fun facts & trivia about television's most coveted prize ...
Academy of Television Arts & Sciences - This is the Emmy's home on the Web, with the official list of winners, news & photos, plus profiles of of television Hall of Fame honorees, Daytime Emmy Awards winners and nominees, Academy membership details and online subscription to the monthly Emmy Magazine.
IMBd : Emmy Awards - For the serious trivia buff with lists of winners and nominees dating back to 1949.
Emmy Award - Wikipedia - Check out the complete list of Emmy categories for Primetime and Daytime, interesting factoids, and related resources.
2017 Emmy Awards Nominees & Winners
Drama Series
"The Handmaid's Tale" (Hulu)
"Better Call Saul" (AMC)
"The Crown" (Netflix)
"House of Cards" (Netflix)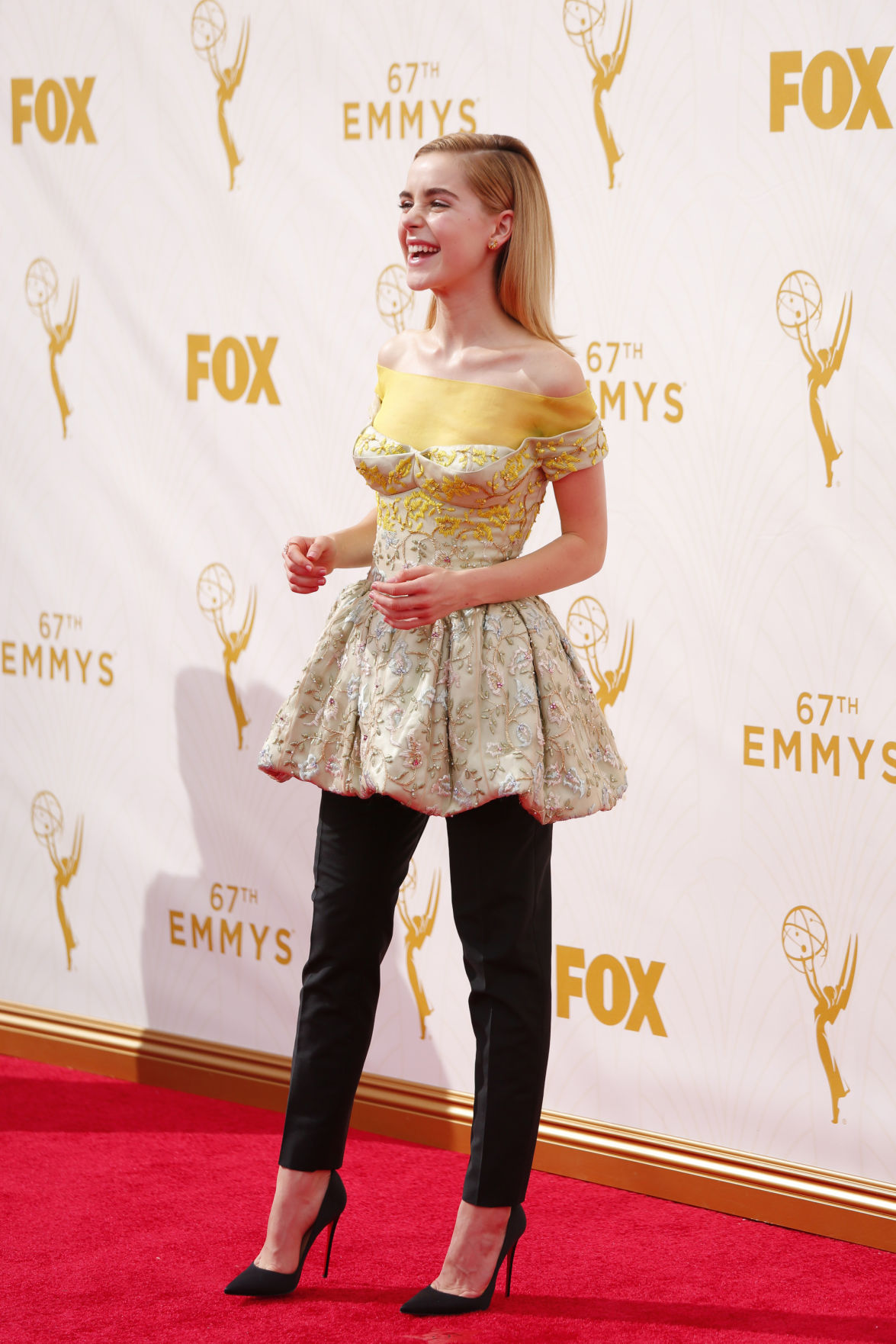 Fashion hits and misses from the 2018 Daytime Emmy Awards
2018 Daytime Emmy Awards Nominations: The Complete List!
Emmy Awards - Beauty Tips, Celebrity Style and Fashion
2018 Daytime Emmy Awards: The Complete Winners List
2018 Emmy Awards, TV Schedule, Nominees, Winners
Daytime Emmy Awards 2018 Red Carpet Fashion - m