Career Paths Fashion Campus NYC
I want to be one
Who This Career is For?
Becoming a fashion buyer requires you to be creative and flexible. You should also enjoy travelling as the most of the time fashion buyers are travelling to fashion hubs of the world. You should also have an eye for noticing fashion trends in the industry.
A fashion buyer is required to be confident and have good negotiation skills, as well as excellent inter personal skills to maintain relations with suppliers and designers. Fashion buyers must also be imaginative and have a creative sense.
Fashion buyers must also be passionate about their job, and should have effective research techniques to determine their target markets trends. A fashion buyer must also have good analytical skills, as well as be able to know how to use the computer.

Want to know more about it?
A fashion buyer has a very important job because it is them who is responsible for the clothes that the company sells and the brand image that is being portrayed. Fashion buyers are the people who supervise the progress of clothes towards a particular target market and a specific price range. There may be a team of fashion buyers working for a company, or an individual fashion buyer, depending upon the size of the company.
Fashion buyers maintain contact with both internal and external stakeholders of a company and make sure that proper public relations take place. To avoid misunderstandings, which are very critical in the fashion industry, fashion buyers need to communicate well within the team, as well as with its suppliers and manufacturers so that the best clothing is produced.
Fashion buyers, working with the merchandising team, fashion designers and the department also decide where the clothes will be sold. Fashion buyers also need to be financially savvy and envisage the company's budgets and how much they are supposed to spend and earn. A fashion buyer also works with clothing suppliers when deciding which clothing pieces should be made and would be most suitable for the company's target market.
It is the job of the fashion buyer to decide on whether to follow trends, or follow traditional designs which also produce high sales. A fashion buyer must negotiate with suppliers about quotes for clothing materials, as well as maintain a good relationship with them. Fashion buyers are in charge of making sure that suppliers deliver the materials on time. Another thing that fashion buyers are in charge of is to keep an eye on the best selling pieces in the store, and make sure that they are always available for customers.
A fashion buyer also needs to be aware of the different seasonal changes and must be prepared for them.
A typical fashion buyer purchases clothes 6 months in advance (for each changing season).

What are Salary Prospects?
Salaries in the USA for fashion buyers usually start in the ,000 range and can even reach up to 0,000 per annum. Large salaries are provided to these individuals because of the demanding work that they have to do. In India as well, salaries are on the same range. The median salary for a fashion buyer with a B.A in merchandising is ,000.
To apply for positions as fashion buyers, it is good if you have a degree in something fashion related such as Fashion Design and Fashion Merchandising. Other business degrees can also be useful such as those in Promotions, Public Relations and Merchandise planning. Having some retail experience such as internships and training programs can also help you become a buyer.
How is Life?
Life as a is tough because there is a lot of time that the individual needs to spend working, usually about 40 hours a week. Evenings and weekends are also sometimes spent working when certain special seasons start.
Fashion buyers are also expected to do a large amount of traveling to ensure that they are providing their company the best possible clothes. Fashion buyers usually work indoors at the office or are travelling. Visits to the retail store might also be common. Fashion buyers also spend a large time hunting for the best deals.

What Perks come along with this career?
Fashion buyers get to travel to the fashion capitals of the world such as Milan, New York etc. Another perk of being a fashion buyer is that the salary is a large sum. Even though the amount of work is huge, fashion buyers are compensated.
Another advantage of being a fashion buyer is that the job is something that can be fun as well. It is not the normal typical desk job, but involves fashion which is a point of interest for a lot of people. There is also a large scope for quick advancement if you do a good job.

Which Downsides are there in this career?
The biggest downside to being a fashion buyer is the long hours that have to be put in to finish the work. Because fashion buyers have to travel a lot, they often sacrifice their personal lives for their professional advancement.
How is Competition?
Clothing, general merchandise and accessories are the biggest source of employment in the United States. The fashion buying industry has people employed from all around the globe. In most countries, there are people from both the rural and urban sectors being employed in this industry.
There is a large scope for new graduates, because companies prefer to hire young talent for the position of fashion buyer. This is because young people are more up to date on current fashion trends, and thus companies prefer to hire young graduates. Approximately 29% of fashion buyers are 24 years or below.
There is also a lot of opportunity available in this industry because on average it takes 3-5 years to move up from an assistant
fashion buyer
to becoming a senior fashion buyer. If individuals work hard, they can even move up to the divisional merchandise manager. Employment in this industry is expected to grow by 7% on average.


Locations where this career is good?

Fashion buyers can be located anywhere. Almost all the urban hubs of the world have fashion buyers, while a few rural areas have them as well.

Necessary Qualifications

Diploma Programme in Design

Prime Institutes for this career

National Institute Of Fashion Designing (nifd)

More Institutes for this career

Pearl Academy Of Fashion (paf)

Other users who liked this career
Divya Palkar
Chitra Gm
Megan Brockelbank
Sidath Vimukthi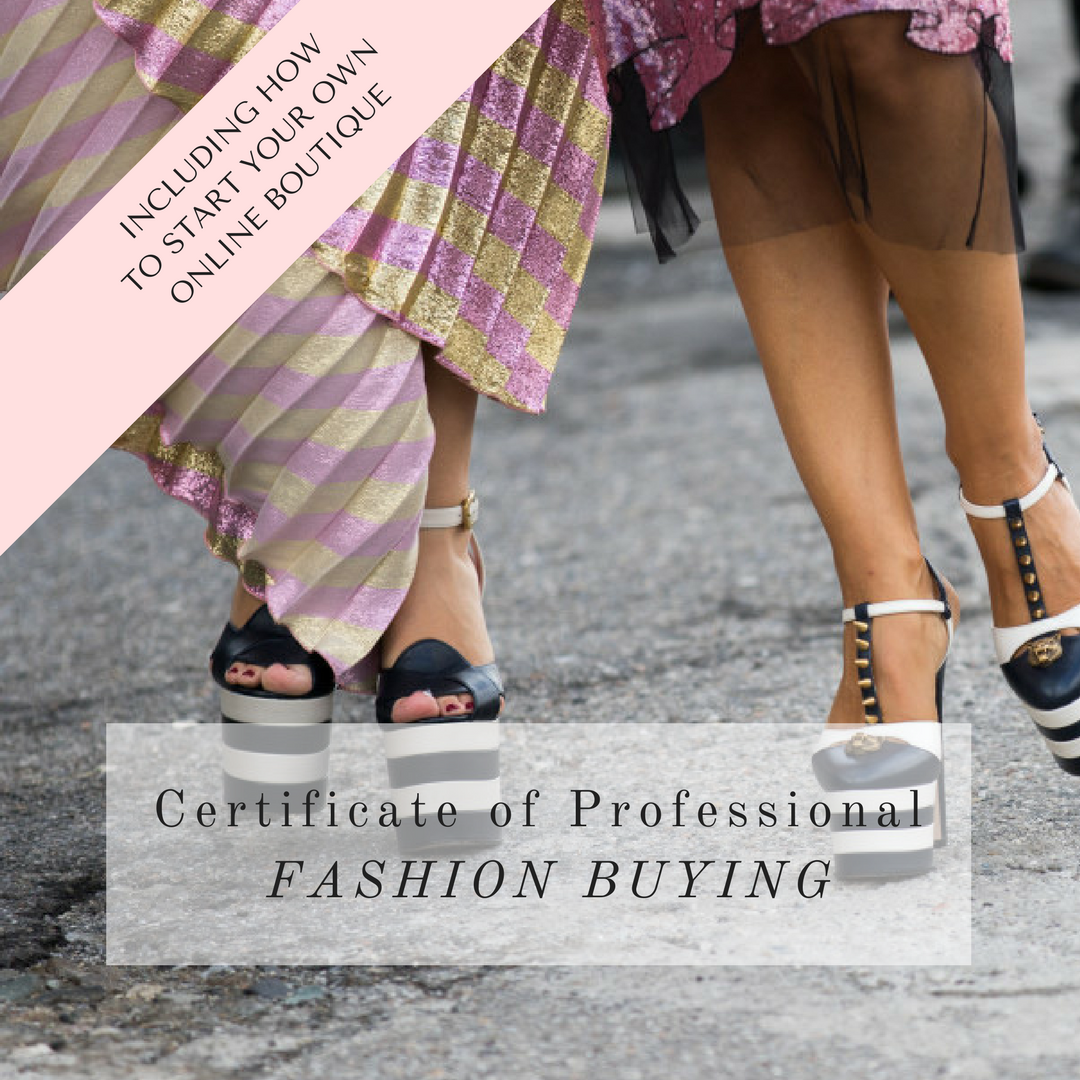 Fashion Careers: How to Get Into Fashion Buying Top Universities
How to Become a Fashion Retail Buyer: Education and Career
How do I become. a fashion buyer Money The Guardian
I want your job: Fashion buyer The Independent
How to Become a Fashion Buyer Academic Invest
Fashion Buyer Career Profile - m