Old fashioned gangster names
American Mafia Website - Gangster Nicknames
The list of nicknames below is not restricted to members, leaders and associates of the American Mafia. Each nickname shown is generally linked with the named individuals by law enforcement authorities, press and/or underworld associates. (A number of underworld figures did not approve of their widely used nicknames and discouraged their use.) Skip ahead in the list by clicking on an index letter below.
Abbadabba - Otto Berman
Action Jackson - William Jackson (among others)
Allie Boy - Alex Rudaj
The Animal - Joseph Barboza
The Ant - Tony Spilotro
Anthony Black - Anthony Furino
Artichoke King - Ciro Terranova
Augie - Agostino Camacho
Augie Pisano - Anthony Carfano
Babe - N. Louis Triscaro
Baldo - Baldassare Amato
Bananas - John DiFronzo
The Barber - Ralph Daniello
Bats - Charley Battaglia
Benny Eggs - Benny Mangano
Benny Squint - Phillip Lombardo
Benny the Bug - Benjamin Ross
Bibba - Albert Barone
Big Al - Alfred Polizzi
Big Ange - Angelo Lonardo
Big Jim - James Colosimo
Big Joe - Joe Lonardo
Big Joey - Joseph Massino
Big Paulie - Paul Castellano
Big Trin - Dominick Trinchera
Big Tuna - Tony Accardo
Big Vinny - Vincent Terracciano
Billy Jack - Vito Giacalone
Black Leo - Leonardo Cellura
Black Sam - Sam Todaro
Blackie - James T. Licavoli
Bobby Doyle - Girolamo Santucci
Bobby Ha Ha - Robert Attanasio
Bobby Phones - Robert Sanseverino
Bomp - Frank Bompensiero
Boo Boo - Max Hoff
Boobie - John Cerasini
Bozey - Arnold Squitieri
The Brain - Arnold Rothstein
The Bug - Charles Workman
Bugs - George Moran
Bugsy - Benjamin Siegel
The Builder - Joe Andriacchi
Butsey - Frank Morelli
Chappy - Lorenzo Brescia
Charles Harmon - Arthur Flegenheimer
Charles Ross - Charlie Luciano (Salvatore Lucania)
Charlie Lucky - Charlie Luciano (Salvatore Lucania)
Chee Chee - Frank DeMayo
Cheech - Frank Scalise
Cheesebox - Mickey Callahan
The Cheeseman - Carmen DiNunzio
The Cheeseman - Frank Cucchiara
Chester - Cesare Lamare
Chicken Man - Philip Testa
Chin - Vincent Gigante
Cigar - Carmine Galante
The Clown - Joey Lombardo
Clutch Hand - Giuseppe Morello
Clutching Hand - Giuseppe Piraino
Cork - Carl Civella
Cowboy - George Martorano
Crazy Joe - Joey Gallo
Dandy Phil - Phil Kastell
Dapper Don - John Gotti
Dasher - Frank Abbandando
Diamond Jim - Jim Colosimo
Dutch (Dutchman) Schultz - Arthur Flegenheimer
Eddie Buff - Edward Lanzieri
Fat Dominic - Dominic Peter Corrado
Fat Tony - Anthony Salerno
Fats - Nunzio Romano
The Fox - Johnny Torrio
Funzi - Frank Tieri
The Gap - Dominick Petrilli
Gaspipe - Anthony Casso
The German - Frank Schweihs
The Ghost - Joe Pangallo
Good-looking Sal - Salvatore Vitale
Greasy Thumb - Jake Guzik
The Grim Reaper - Gregory Scarpa
Guns - George DeRenna
Gyp - Angelo DeCarlo
Gyp the Blood - Harry Horowitz
Gyp the Blood - Joseph Imondi
Harp - Anthony DePalma
Harpo - Frank Trapani
Heartless - Rosario Dispenza
Hoptoad - Giuseppe Guinta
The Hunchback - Harry Riccobene
Hymie - Earl Weiss
Iceman - Richard Kuklinski
Il Bove - Tomasso Petto
The Indian - Paul Schiro
Jack White - Vincenzo Licavoli
Jimmy the Weasel - Aladena Fratianno
Jimmy Blue Eyes - Vincent Alo
Jimmy Doyle - James Plumeri
Jimmy Marino - Vincenzo LePore
Jimmy Q - Raffael Quasarano
Jimmy Regace - Dominic Brucceleri
Jimmy the General - Generoso Barbieri
Jo Jo - Joseph Pecora
Joe Adonis - Giuseppe Doto
Joe Baker - Joe Catania
Joe Bananas - Joseph Bonanno
Joe Batters - Tony Accardo
Joe Cargo - Joseph Valachi
Joe Church - Joseph DiGiovanni
Joe Desi - Joseph DeSimone
Joe Diamond - Natale Evola
Joe Palisades - Joseph Rosato
Joe Shakes - Joseph DiStefano
Joe Stretch - Joseph Stracci
Joe the Barber - Joseph Barbara
Joe the Boss - Giuseppe Masseria
Joe the Builder - Joseph Andriacci
Joe the Grocer - Joe Catania
Joe Uno - Joseph Zerilli
Joey Doves - Joseph Aiuppa
Johnny Dio - John Dioguardi
Johnny Hooks - John Capra
Johnny Sausage - John Barbato
Kelly - Gabriel Mannarino
Kid Blast - Albert Gallo
Kid Twist - Abe Reles
Killer - Fred Burke
Killer Kane - Kruse
Killing Machine - Greg Scarpa
King - Charles Solomon
Lefty - Benjamin Ruggiero
Legs - Jack Diamond
Lepke - Louis Buchalter
Li'l Augie - Anthony Carfano
Lilo - Carmine Galante
Lips - Leo Moceri
Little Jeff - John Lepore
Little Larry - Lawrence Dentico
Little Nicky - Nicodemo Scarfo
Long John - Raymond Martorano
Longie - Abner Zwillman
Lord High Executioner - Albert Anastasia
Louie Bagels - Louis Daidone
Louie Ha Ha - Louis Attanasio
Louie Lump Lump - Louis Baronne
Louis Santos - Santo Trafficante
Lucky - Charlie Luciano (Salvatore Lucania)
Machiavelli - Anthony Megale
Machine Gun - James DeMora (Jack McGurn)
Machine Gun Kelly - George Kelly Barnes
Machine Gun Pete - Pietro Corrado
Mad Dog - Charley Gargotta, Vincent Coll
Mad Hatter - Albert Anastasia
Mad Sam - Samuel DeStefano
Matty the Horse - Matthew Ianniello
Mickey Bats - Michael Cardello
Mickey the Wiseguy - Michael Rocco
Mike Polio - Michael Poli
Mikey Boots - Michele Sottile
Mikey Scars - Michael DiLeonardo
Millionaire Charlie - Charles Matranga
Milwaukee Phil - Felix Alderisio
Momo - Sam Giancana
Mooney - Sam Giancana
Muscles - George Futterman, Anthony Vazzano
Mustache Pat - Pasquale Capolongo
Neal - Aniello Dellacroce
Needles - Leonard Gianola
Nicky Nails - Nick Dedaj
Nicky the Wig - Nicholas Vuolo
No Nose - John DiFronzo
Nono - Onofrio Minaudo
Nucky - Enoch Johnson
Papa John - Giovanni Priziola
Patty Muscles - Patrick Romanello
Paul Kelly - Paolo Veccarelli
Peanut - Paul Panczko
Peanuts - John Tronolone
Peter Rabbit - Peter Calabrese
Petey Boxcars - Peter Cosoleto
Petey Cap - Pete Capolongo
Phil Lucky - Philip Giaccone
Piddu - Giuseppe Morello
Pizza Al - Al Tornabene
Popcorn - John Vaccaro
Prime Minister - Frank Costello
Richie the Boot - Ruggiero Boiardo
The Rifleman - Stephen Flemmi
Rip - Louis Koury
Ripe Tony - Anthony Thomas Civella
Rooster - Eugene Onofrio
Rusty - Philip Rastelli
Sally Bugs - Salvatore Briguglio
Sally Burns - Salvatore Granello
Sam Balto - Santo Trafficante
Sam the Plumber - Simone DeCavalcante
Sammy Bull - Salvatore Gravano
Sasa - Rosario Parrino
Scarface - Alphonse Capone, Joseph DiGiovanni
Schemer - Vincent Drucci
Silver Dollar Sam - Sam Carolla
Skinny Dom - Dom Pizzonia
Skinny Joey - Joseph Merlino
The Snake - Carmine Persico
Snorky - Alphonse Capone
Socks - Joseph Lanza
Sonny - John Franzese
Sonny Black - Dominick Napolitano
Sonny Red - Alphonse Indelicato
Sparky - Dominic Corrado
The Spoon - Frank Cucchiara
Stevie Blue - Stephen Locurto
Stymie - Mark Maiuzzo
Sylvester - Arnold Squitieri
Tano - Thomas Lococo
Teets - Sam Battaglia
Teflon Don - John Gotti
The Breeze - Frank Calabrese
The Shadow - Ferdinand Boccia
Three-Finger Brown - Tommy Lucchese
Tico - Anthony Antico
Tokyo Joe - Ken Eto
Tough Tony - Anthony Anastasio
Tommy Brown - Tommy Lucchese
Tommy Bull - Tommy Penocchio
Tommy Ryan - Thomas Eboli
Tommy Twitch - Thomas Cacciopoli
Tommy Sneakers - Thomas Cacciopoli
Tony Bender - Anthony Strollo
Tony Boy - Anthony Boiardo
Tony Ducks - Antonio Corallo
Tony Jack - Anthony Joseph Giacalone
Tony Pro - Anthony Provenzano
Tony Tea Bags - Anthony LoPinto
Tony the Cripple - Anthony Cassetta
Tony the Wig - Anthony Vazzano
Toto - Salvatore D'Aquila
Trigger Mike - Mike Coppola
Tugboat - John Tognino
Uno - Joseph Zerilli
Vinny the Chin - Vincent Gigante
Vinny Gorgeous - Vincent Basciano
The Waiter - Paul Ricca/DeLucia
Waxey Gordon - Irving Wexler
Wee Willie - William Messino
Whitey - James Bulger, Ciro Terranova
Willie Potatoes - William Daddano
Wings - Samuel A. Carlisi
The Wolf - Ignazio Lupo
Yeast Baron - Giuseppe Siragusa
Zeke - Arnold Squitieri
Zopo - Aniello Prisco
This website is funded in part through the display of online advertisements. We ask that you disable or pause any ad-blocker software while you are visiting this website. Please see our "About" page for additional information.
Website Menu
Articles
People/Places
Events
Resources
This Site
Related site, opens new tab/window.
Copyright © 2016, Thomas P. Hunt, Whiting, VT 05778
All Rights Reserved

100 Gangster Nicknames for Guys and Girls PairedLife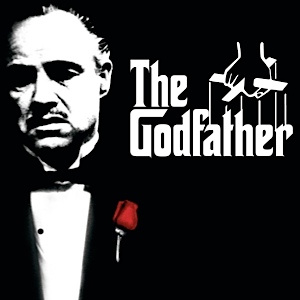 Old Time Gangster, Mobster and Outlaw Names - 38 name list by
Famous Gangsters List of the Well-Known Gangsters - Ranker
Mob Name Generator - Get your Mob Nickname The Mob Museum
1930 s Gangster Nicknames Designs Pinterest Gangsters
10 Gangsters And Their Unique Nicknames - Listverse