Old Fashioned Pineapple Upside-Down Cake Recipe
►
1 of
(118)
This lovely, moist cake is best if made one day before serving. Makes a beautiful presentation.
N
Recipe by: Nancy

143 people made this
Ingredients
Serves: 24
For the topping
1 (432g) tin crushed pineapple
50g (2 oz) butter, melted
225g (8 oz) dark brown soft sugar
For the cake
375g (13 oz) plain flour
5 teaspoons baking powder
225g (8 oz) butter
300g (11 oz) caster sugar
2 eggs
1 tablespoon vanilla extract
Buy ingredients online
per serving
Add to basket
Powered by Whisk.com
Method
Prep:15min › Cook:40min › Ready in:55min
Grease a 23x33cm (9x13 in) baking tin and preheat oven to 180 C / Gas 4.
Drain crushed pineapple and reserve juice. Combine melted butter, brown sugar, pineapple and 2 tablespoons pineapple juice. Spread onto the bottom of the greased baking tin. Add enough water to remaining juice to make 325ml (11 fl oz) of liquid. Set aside.
Combine flour and baking powder. Set aside.
Cream butter and caster sugar until light and fluffy. Add eggs and vanilla and beat for 1 minute. Add flour mixture alternately with juice, beginning and ending with the dry ingredients.
Pour batter over pineapple mixture in baking tin. Bake in the preheated oven for 40 minutes, or until skewer inserted in centre comes out clean. Cool in tin 5 minutes and then invert onto a serving platter.
Similar recipes
Mini pineapple upside-down cakes

Old fashioned pineapple upside-down cake

Upside down pineapple cake

Yummy pineapple fruit cake

Pineapple upside-down cake

Moist and chunky pineapple cake

Right side up pineapple cake

Pineapple upside down bundt cake

French pineapple cake

Mango upside down cake

Apple upside-down cake

Blueberry swirl brunch cake
Recently viewed
Reviews & ratings
Average global rating:
(118)
Reviews in English (104)
L
by LITTLEBIGJOHN
7
Altered ingredient amounts. Wonderful taste, and simplicity itself. We couldn't find a bakery that made Pineapple Upside-down Cake and this recipe was the best one we've tried. If you like too, add double the amount of brown sugar, butter and juice for the topping to really indulge yourself. - 18 Jul 2008
V
by VICTORIAQUINN2146
3
Altered ingredient amounts. Recipe was Great - like my mother's recipe.. All Six of my grandchildren loved it I altered a bit - Doubled brown sugar & butter/sliced pineapple and then Cooled for at least 30 minutes before turning out - - 18 Jul 2008
S
by SUZPEMB
2
Something else. used sliced pineapple with cherries cut in half in centre of each pineapple. - 18 Jul 2008
See more reviews View all ›
More collections
Pineapple cake

31 recipes

Upside down cake

44 recipes

Pineapple

185 recipes

Nut free cakes

208 recipes

Classic cakes

294 recipes

Cakes with fruit

1272 recipes

Cake

4634 recipes

Fruit

5955 recipes
Similar recipes
Mini pineapple upside-down cakes

Old fashioned pineapple upside-down cake
User's IP: 185.162.11.65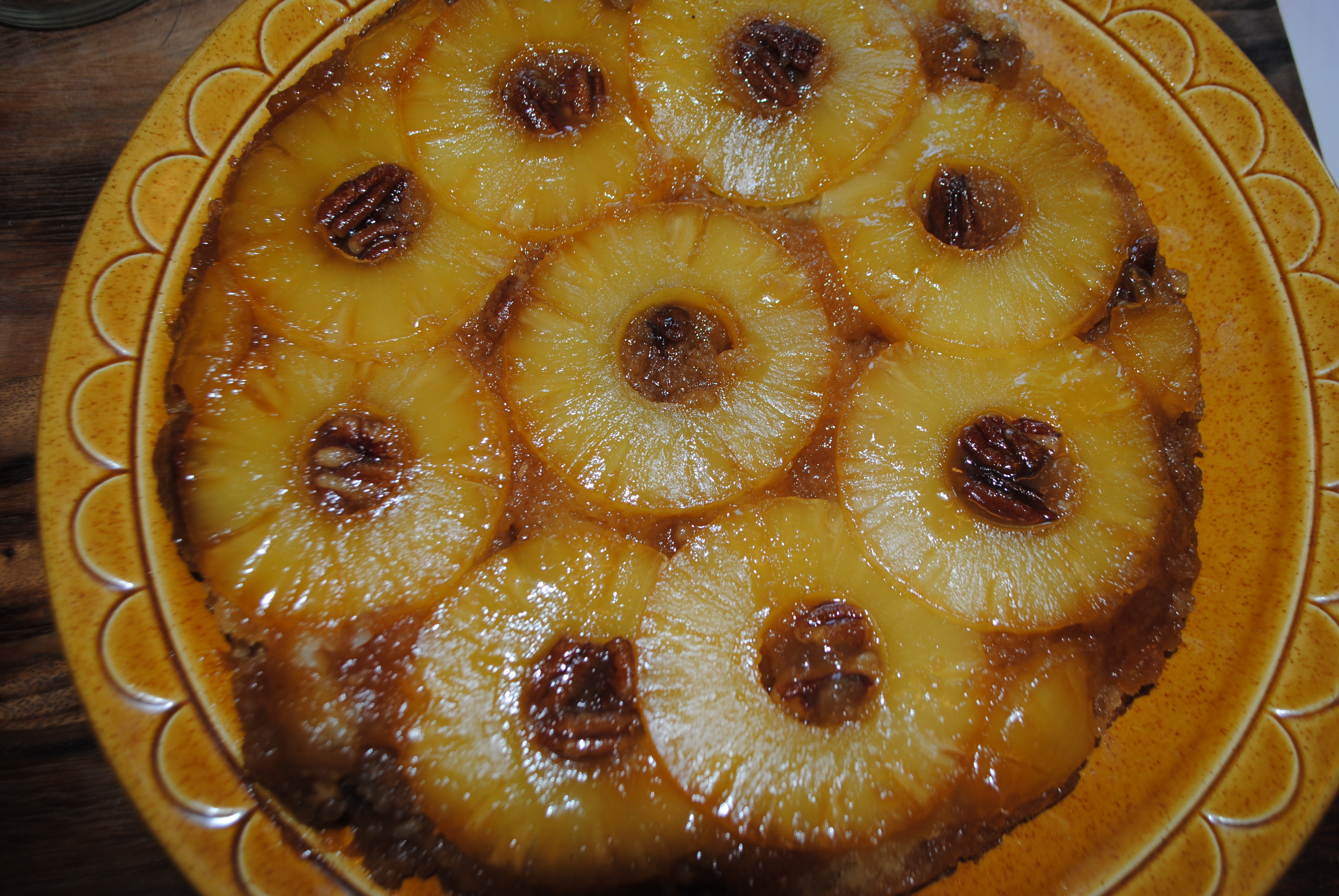 Grandma Bea's Pineapple Upside-Down Cake Recipe & Video
Old-Fashioned Pineapple Upside-Down Cake Recipe - Genius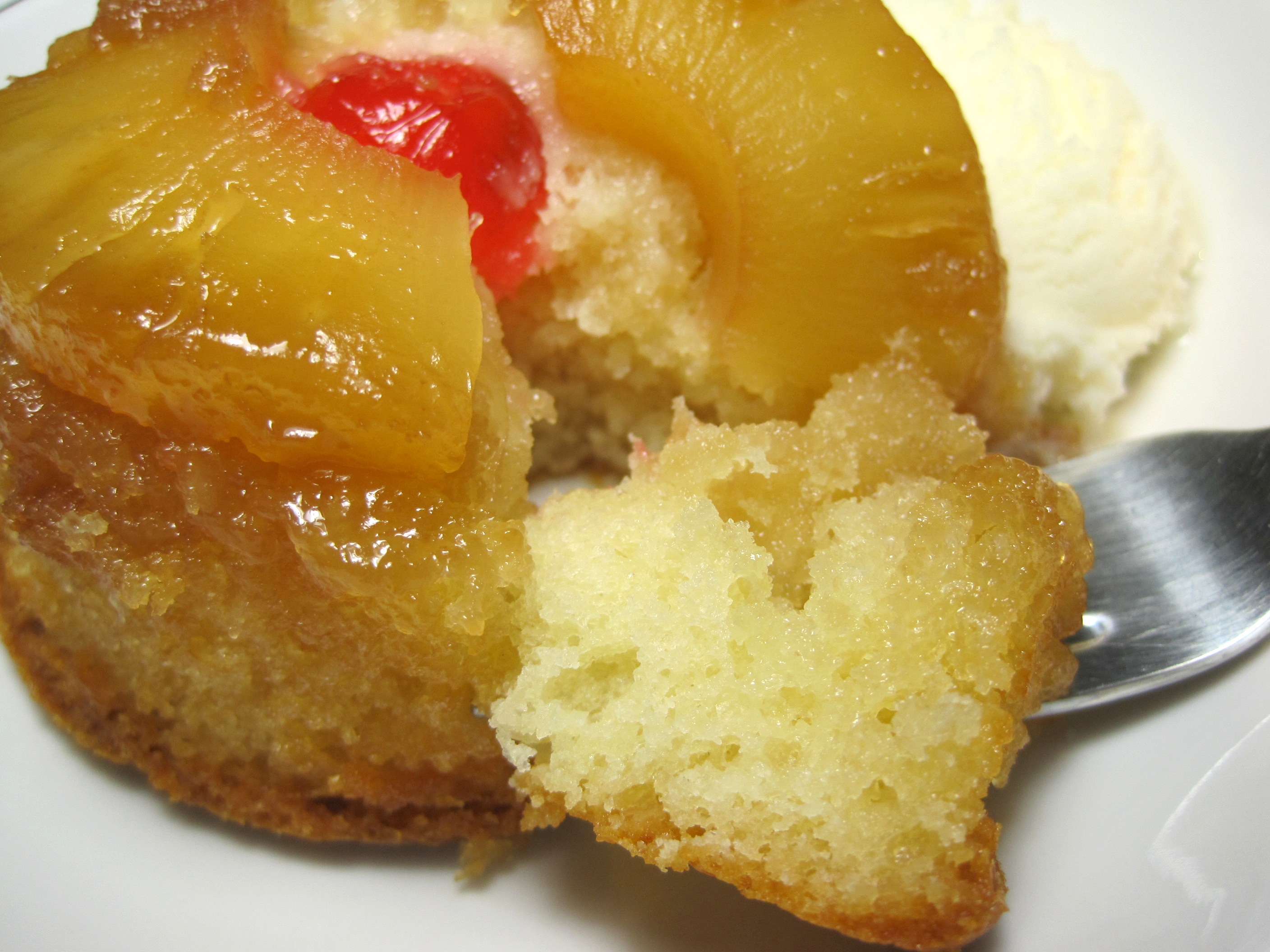 Old Fashioned Pineapple Cake Recipe - Taste of Southern
Old Fashioned Upside-Down Cake Recipe - Genius Kitchen
Skillet Pineapple Upside-Down Cake Recipe MyRecipes
Pineapple Upside-Down Cake VII Recipe - m